Creator/Editor-In-Chief
Instagram: phenomenaaa

Cassandra Litten is a small-voiced, big-hearted writer living in the Detroit area who has been penning poems and short stories since she was nine years old. Combining the aesthetic of old-fashioned romanticism with multi-faceted, modern characters she delves into the passions, evils, and kindnesses of human beings and creates narratives that are interesting and fresh while simultaneously paying homage to the stories she has always held close to her heart.
"I'm a big fan of murder," she says. "When I'm not writing about it, I'm reading about it in detective stories and murder mysteries, watching horror movies with my friends, or getting lost in a film noir."
Creator/Chief Creative Director
Instagram: islesparks

Sparks is a Michigan native recently back from living in Chicago. He studied graphic design while at college in Chicago but has recently begun exploring new mediums and passions. Sparks' love of nature and video games has been a constant source of inspiration. He tries to find the beauty in everyday life and look at things from a different point of view. As a kid, his favorite activity was building with Legos, and that love for putting things together, working with his hands, and creating still exists today, in many new forms
Film Reviewer, Contributor
Instagram: @brittanyalyse

Brittany Alyse is a Southern California-based aspiring screenwriter with an unwavering love for cinema. When she's not writing her own stories, Brittany spends her time consuming film and television from all time periods. She believes that when we are experiencing a film, whether it be from inside a theater or from the comfort of your own nest, we are emotionally connecting to each other through a form of both magic and truth. What she loves just as much as writing and viewing film is discussing it.
Now, through Slaughterhouse, Brittany has the opportunity to talk about film in a way she has always wanted to. Through her reviews she hopes to connect with like-minded film lovers, but most of all hopes to shed light on women led and women told stories, as well as underrated gems that fly under the radar. She invites you all to join in on the conversation and, as Georges Méliès says in HUGO, "come and dream with me."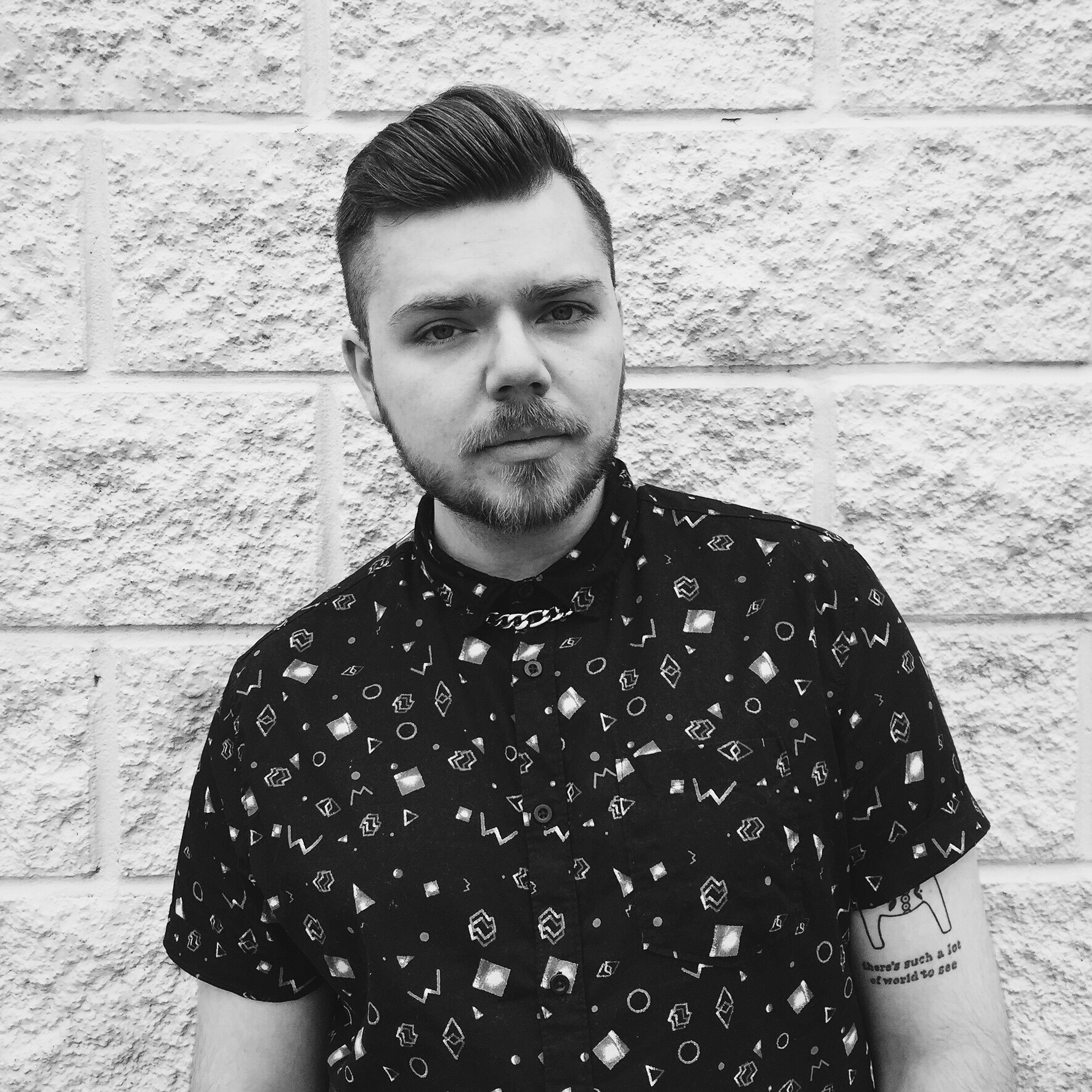 Queer Historian, Illustrator, Contributor
Instagram: @kyleparkr

Kyle Parker is a self-taught illustrator, writer, and activist originally from Detroit, currently residing in Chicago. He draws inspiration from everyday life through a LGBTQ+ lens and uses materials that are easily accessible, referring to his work as "queer folkart". Through his illustrations and in his day-to-day life, he works to shine a spotlight on people within marginalized communities and remind people that their very existence can be a form of protest.
Collage Artist, Contributor
Instagram: onlyghosts
Adam Lalonde is an analog paper collage artist living in the metro Detroit area. His work is all made by hand using vintage advertisements, magazines and other print materials. His background in photography and love for creating a composition first drew him to collage art, and his passion for the medium took off almost immediately. His work tends to be dark and surreal with influences including art history, the occult, vintage photography and science fiction.
Adam is also a lover of music and its inherent connection to visual art and enjoys spending time attending live shows and collaborating with musicians on creative projects.